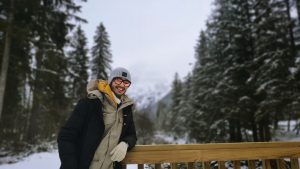 I am an intern in the MULTISPEECH group at Inria Nancy working with Dr. Emmanuel Vincent and Dr. Imran Sheikh. I am enrolled in my second year MSc student at the University of Lorraine - pursuing my Erasmus Mundus Masters in Advanced Systems Dependability. My first year of MSc was based at the University of St Andrews, UK where my thesis was centered around the emerging field of continual learning in neural networks. Prior to that, I did some NLP stuff with transcripts of conference calls at FactSet.
I earned my BS in Computer Science and Engineering from MNNIT Allahabad (India) with a thesis on Cartoon face detection and recognition. While there, I also interned at the NLPR lab, Indian Institute of Technology-BHU. My works as an intern covered morphological analyses and neural machine translation of resource-scarce languages, and scientific document summarization.
I grew up dreaming quasi-stellar objects and witnessing first generation post-monarchic changes in Nepal. I am a movie buff, and enjoy running and reading in my free time. I am readily reachable via any media mentioned on this website.