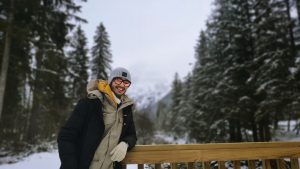 I am a second year PhD student at UNSW Sydney jointly supervised by Dr. Lina Yao and Dr. Dong Gong. Prior to joining UNSW, I was a research assistant at the Computer Vision Center, Barcelona where I worked with Dr. Joost van de Weijer on continual learning.
I completed my Erasmus Mundus Joint Master's Degree in Advanced Systems Dependability from the University of St Andrews, UK, and the University of Lorraine, France. During my master's, I interned with the MULTISPEECH group at Inria Nancy where I worked with Dr. Emmanuel Vincent on training domain-specific language models for Automatic Speech Recognition. Before that, I  was a machine learning engineer at FactSet Research Systems Inc.
I earned my BS in Computer Science and Engineering from MNNIT Allahabad, India.  I grew up in eastern Nepal witnessing its first-generation post-monarchic privileges. Few of my recent hobbies include strength training, traveling, and movies. I am readily reachable via any media mentioned on this website.

---
Academic Services
Reviewer for:

Computer Vision and Pattern Recognition (CVPR 2023)

IEEE Transactions on Pattern Analysis and Machine Intelligence (TPAMI)

The International Conference on Learning Representations (ICLR 2023)

Neural Information Processing Systems (NeurIPS 2023)

PC member for Workshop Proposals, Conference on Information and Knowledge Management (CIKM 2023)